What People Are Saying About Artisan Candle Company...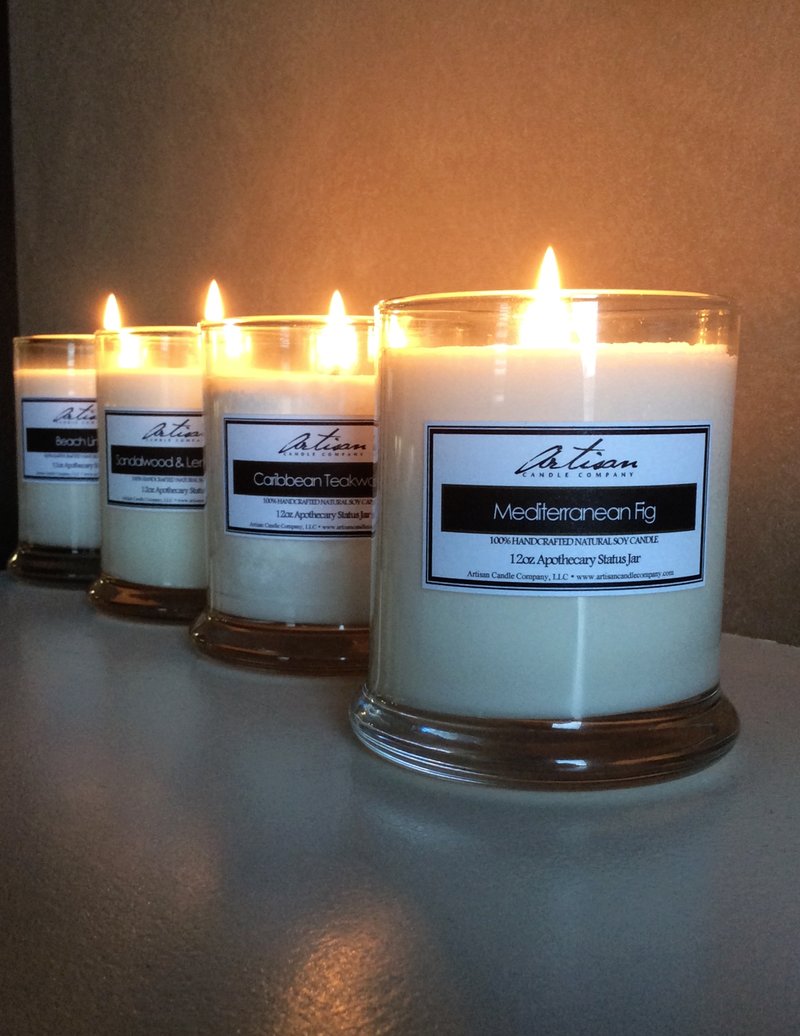 "
Addicted! All of the candles smell amazing (I loved the different categories) and the store is beautiful. I just picked up two bags worth for me and my mom
." - Cassie
".
..

I have to tell everyone what a wonderful gift this was to get in the mail. The scents are unbelievably rich and fragrant. Coffee bean had my house smelling like a Coffee Bistro - now who wouldn't love that!! The Hawaiian
Breeze scent took me right back to where I grew up - how did you steal my grandmother's flower garden? LOVE LOVE LOVE your company and it's products. Thanks Artisan Candle Company!

" - Chris
"
I discovered these candles at the Art Crawl in Anaheim, and have been a fan ever since. Not only are the candles true to scent, the delivery service is great. I received my purchase the day after ordering, and on a Sunday! 5 star product and customer service!
" -
Jen
"
Love these products!! Everything smells amazing!! Love love love!!!
" - Alison
"
Wonderful candles!! Everyone should check out this page and purchase the best candles I've ever used!!!
" - Diane